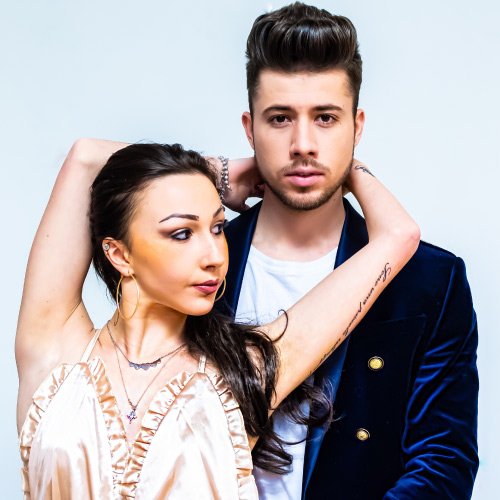 Federico & Anna
Italy
They are upcoming Salsa & Bachata superstars from Italy, Federico & Anna. They recently won 'Mi Tierra World Competition' in Italy, one of the biggest Salsa & Bachata Competition in Italy. Federico is also a dancing star in Italian TV Programs such as XFactor Italy, RTL Power Hits dancing for Artists like Robbie Williams, Mahmood and others.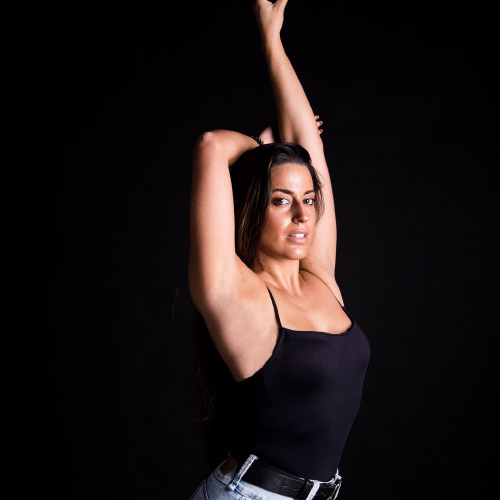 Patricia Cruz
Portugal
Patrícia is a teacher, dancer and choreographer of Bachata and Salsa and Kizomba based in Lisbon, Portugal. She works professionally in Kizomba solely with Morenasso Crack, aka the Master of Kizomba. They are traveling the world sharing work for the evolution of kizomba.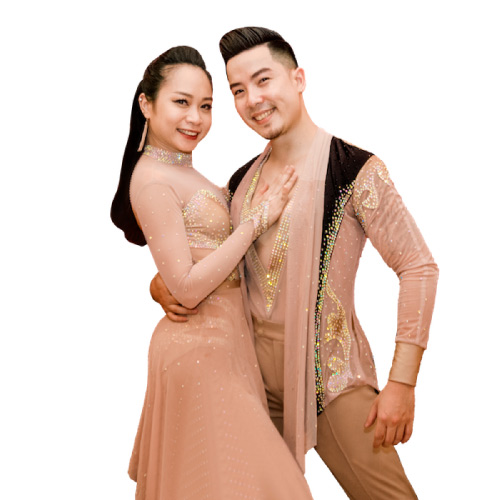 Ngoc Nam & Bich Ngoc
Vietnam
With almost 20 years of experience in Salsa & Bachata, Ngoc Nam and Bich Ngoc have become reputable top Vietnam's instructors, choreographers and organizers. Ngoc Nam is the director of Spring Salsa Dance Company – a leading thriving Salsa studio in Vietnam while Bich Ngoc is co-managing the company and are the organizers of  "Vietnam International Latin Festival" – The biggest latin dance event in Vietnam and one of the leading prestigious events in Asia.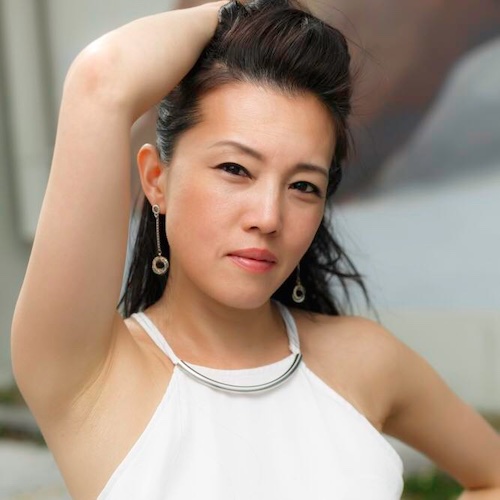 Ryoko Ohara
Japan
Ryoko Ohara is one of the respected Salsa pioneers in Japan. She is famous as a director of Wabisabi, the dance company that was known for its creativity, incorporating the Latin dance with many other dance styles such as Jazz, Afro-Caribbean, etc.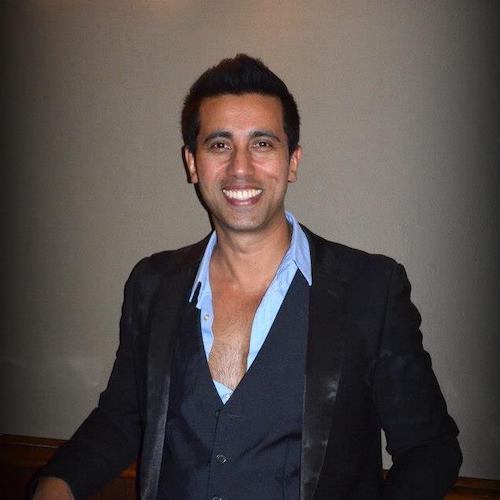 Sohel Hoque
Australia
Sohel has been teaching Salsa & Bachata for over 15 years for Latin Junction in Sydney and Festivals. He has monthly Salsa and Bachata events in Sydney and organizes the annual Australian Bachata Championships. His training also includes Kizomba and Zouk. He also has been DJing for over 10 years in many international and domestic festivals.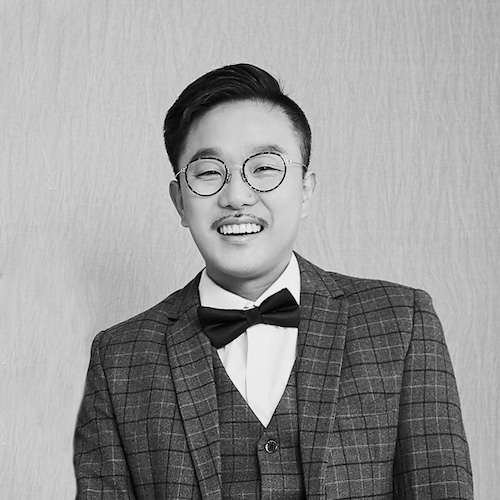 Lion Gak
South Korea
Lion Gak is recognized as one of Korea's top Salsa and Bachata dancers & instructors.  Originally from Jeju island, Lion Gak has also taught Salsa and Bachata on numerous events. He has also choreographed for famous Korean artists. He is also the organizer for Jeju Latin Culture Festival, one of the top dance festivals in South Korea.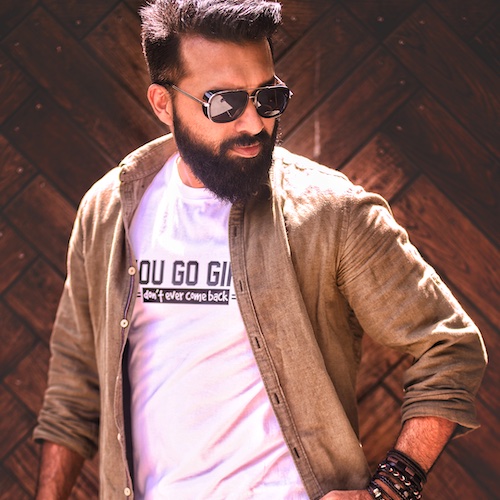 Vineet Bangera
India
Vineet Bangera is not new to the Salsa Bangkok Fiesta. Having taught and performed in 2011 and 2012, he is very excited to come back after almost a decade and share his experience and learnings that span over 20 years. He is known for his teaching methods and is recognized for his strong musical presence on the social dance floor. Vineet is also a recognized celebrity choreographer in the Indian Dance Community.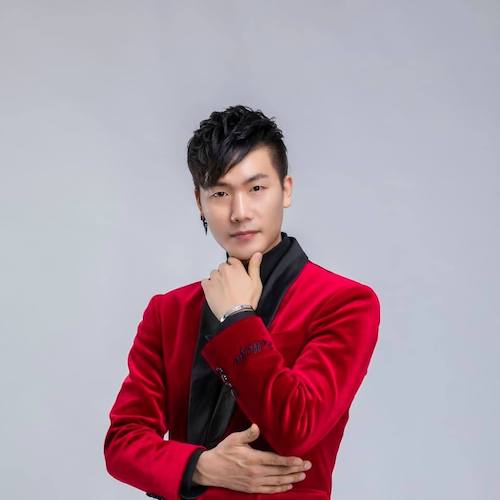 Yong-Su
South Korea
Yong-Su is the Korean Bachata prince. He is one of the best Bachata dancers in Korea and Asia. He is a dancer, competitor, teacher, performer and choreographer. He won many championships in Korea and this will be the first time in Thailand.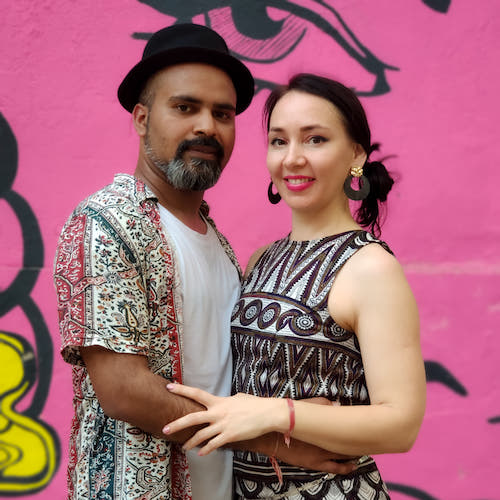 Navi & Natalie
India - Russia
Navi Gaur is the owner of Casa Kizomba Dance school, New Delhi. He is known all over India/Asia & other countries for his unique Angolan style kizomba. Working together with Natalie Tatarinova who started her teaching career in Kizomba & Urban Kiz. Both of them decided to partner up and their duo has been much in demand since 2019.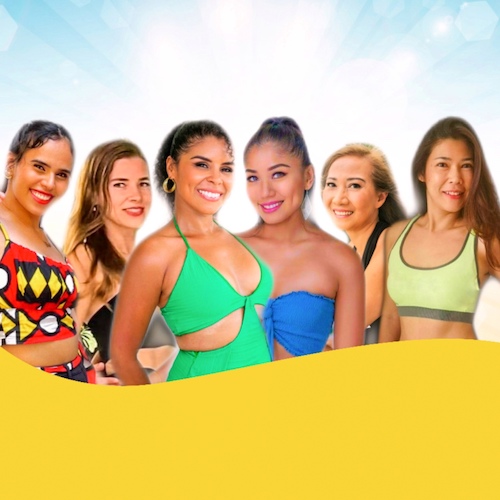 Havana Dance Team
Thailand
Meet Havana Dance, Samui & BKK United brought together by Valerie Alken. Valerie is director of Havana Dance school in Koh Samui. She  created a Ladies' styling choreography to share the fun and passion of Cuban Dance.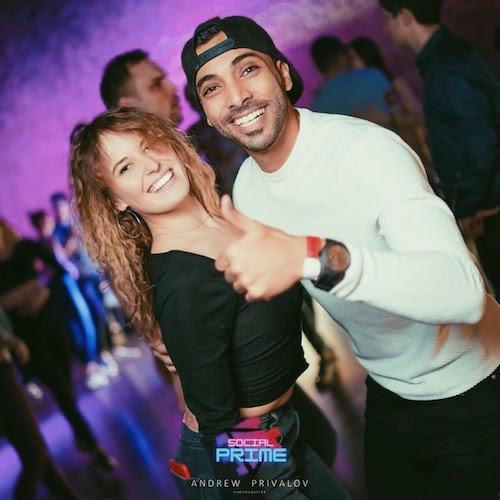 Aloi & Daniela
Ukraine
Aloi and Daniela are Salsa and Bachata instructors from Ukraine. They have been teaching in different countries, starting in Europe then moving to the Middle East. Daniela owns her dance school with her family where she started dancing since childhood in Kyiv, she's well  known as the IDSA world champion winner.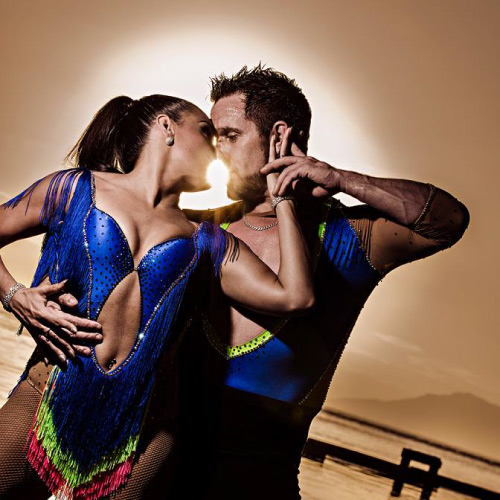 Nester & Rebecca
Australia
Two of Australia's most recognised Salsa & Bachata dancers and multiple times AUSTRALIAN & WORLD CHAMPIONS! 
They hail from Latin Dance Australia in Sydney and are well recognized for their amazing team MODUS VIVENDI.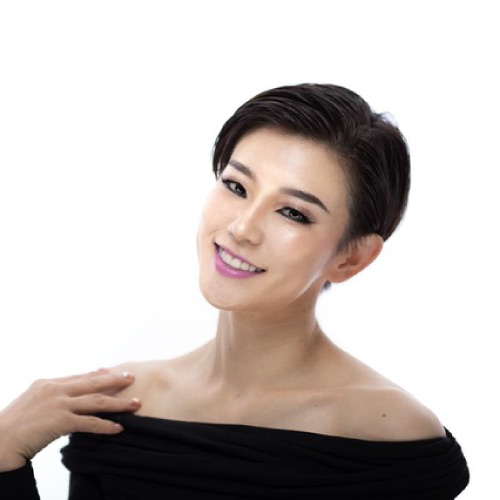 Mari Yogo
Japan
Born in Japan. Mari went to NY to learn salsa and Osmar Perrones, the director of Yamlee Dance Company found her talent and invited her to join his company. 
She moved to France in 2014 as a member of Alegria Dance Company. Has been dancing for so many world stages and TV shows.
Now she is back in Asia and coaching and inspiring a lot of dancers in Japan.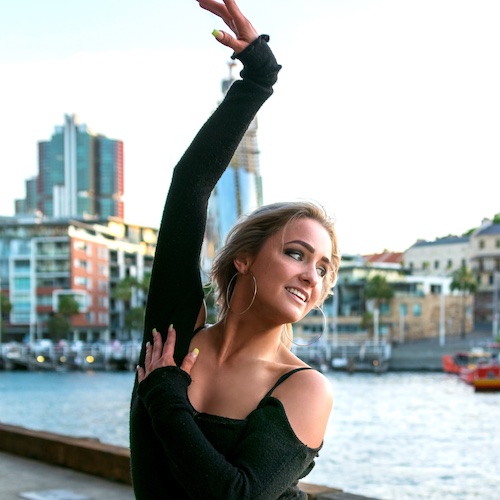 Georgina Woods
Australia
Known for her infectious energy and elegant style, Georgina is a crowd favorite both on and off the stage. Georgina has won numerous National and World Championship titles as soloist, partnered and team dancer. She has performed and instructed at multiple events across Australia, Asia and the United States. Georgina's specialties are Salsa, ladies styling, technique fundamentals, and musicality.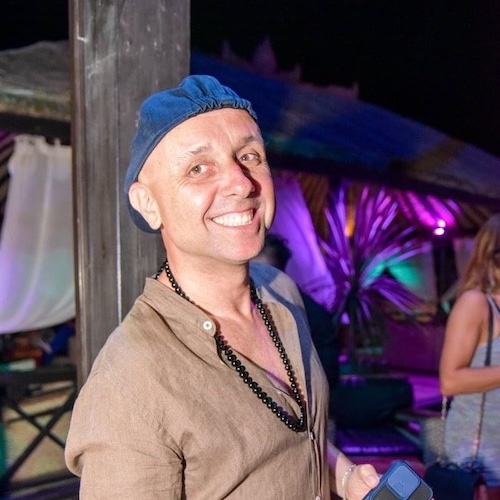 Walter Antonini
Italy
Originally from Italy, He is a Cuban Salsa Master graduated in Havana, Cuba with the folklorico group in 2004. He fell in love with Kizomba in 2013 when he crossed paths with the great King of Kizomba "Morenasso Crack" who shared this beautiful culture. Walter obtained 9 certificates with Maestro Morenasso who together managed to open the first Academy of Kizomba and Latin Styles in Naples.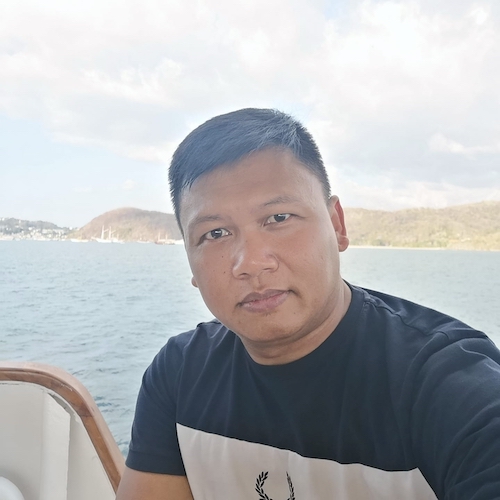 Reyno Tommy Mulyono
Indonesia
Reyno Tommy Mulyono is the Salsa pioneer in Indonesia, founded Salsa Fresca, a well known throughout Indonesia and SouthEast Asia. Salsa Fresca Indonesia has been performing in several events and festivals. The group aims to provide international standard performances and to pursue a professional career in dancing.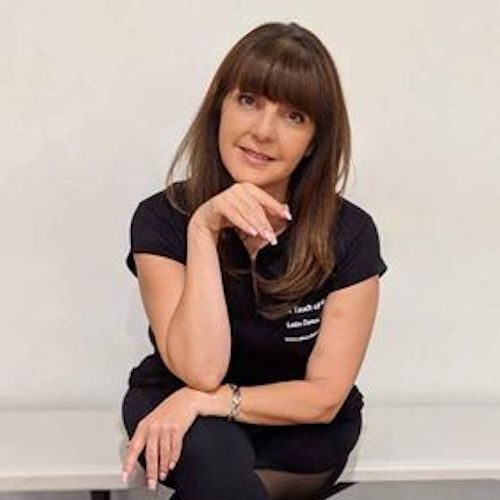 Nola Komis
Australia
Nola is the sole Director and Founder of Touch of Salsa Latin Dance Studios in Sydney Australia. Nola has been teaching Salsa since 2005 and Bachata since 2009. She has performed, taught and judged in many local and international dance festivals. She also has competed in several dance competitions. Nola was a recipient of the Nestor Manuelian Award for her contribution to the Australian Latin Industry at the Sydney International Bachata Festival 2022.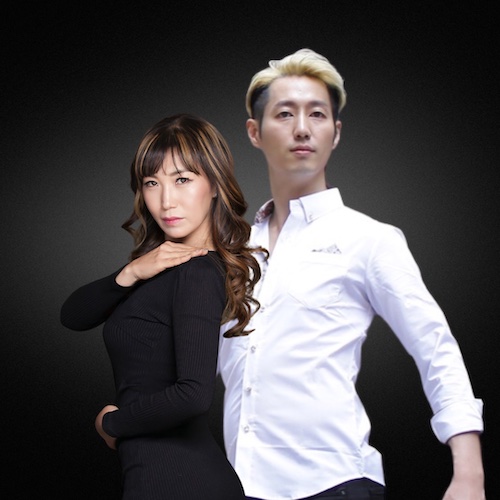 Q-Min & Candy
South Korea
Q-Min is a popular Salsa & Bachata dancer, instructor, and choreographer in Asia. Originally from South Korea, he has been featured on various Korean TV programs. Candy is loved by many people for her performances and social dance. Teaming up with Candy who is a Salsa, Bachata, Argentine Tango dancer, instructor, and choreographer, they both will represent South Korea for a spectacular show.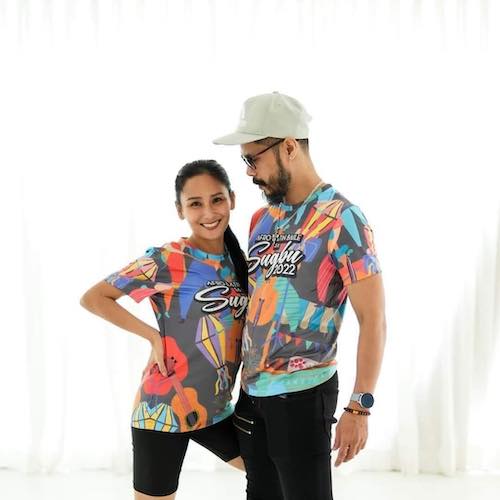 Paulo & Ariane
The Philippines
Paulo and Ariane were the winners of the Zozie Cup 2019 Bachata and Kizomba (Open & Show Dance Category) and the Dollar 88 Cup 2019 Bachata Open. They are both members of Alma Manila and featured performers at the 2019 Latin Extravaganza in Singapore and the World Bachata Festival in Malaysia.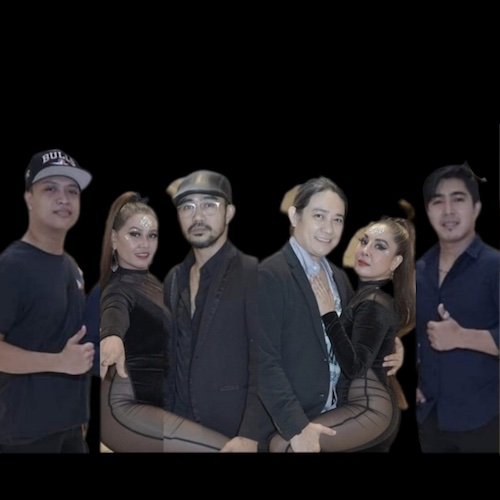 The Afro Latin South Team
The Philippines
The team is composed of professional dancers and teachers who have been working and sharing passion in dancing and teaching Afro Latin Dance such as Bachata, Kizomba & Salsa. They performed in dance and corporate events. ALS Team recently won the 2022 Team Showdance Division Champion.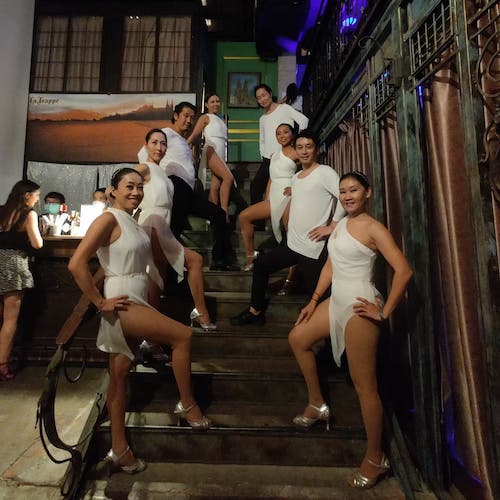 rumPUREE
Thailand
rumPUREE is a premier dance studio in Thailand. Directed by Apple who has extensive experiences in various dance styles. rumPUREE's shows focus on authenticity, joy and elegance. The dance company is composed of talented dancers and have been performing and teaching in many events locally and internationally.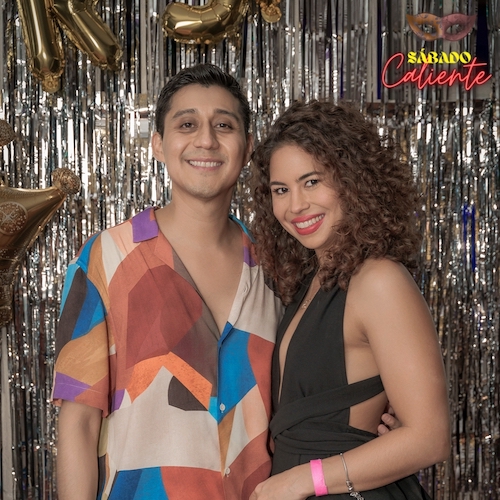 Lisa & JC
Thailand
Jesus Crus has been teaching Latin dance for over 15 years, and started his dance career in San Francisco, California. He has competed in various Salsa competitions, and is currently involved in choreographing and performing. Lisa Andrighetto has been dancing for 4-5 years and has taught Kizomba workshops at festivals in Germany and Switzerland. She recently moved back to Bangkok.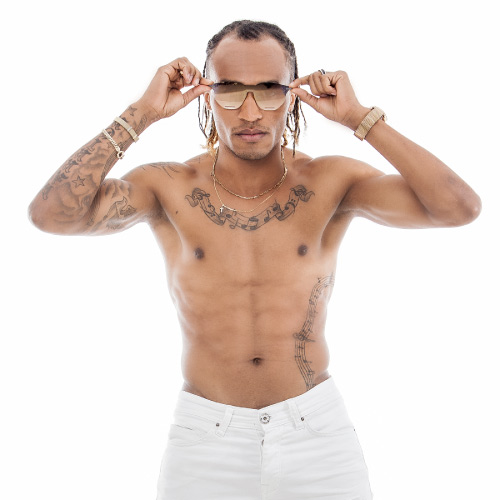 Morenasso
Angola
Morenasso is from Angola and he is one of the most sought-after dancers and choreographer for Kizomba, Semba and Kuduro for the international dance festivals around the world. he is also a member of Kassav for 30 years and the Artistic Director of the company Sensualonda Dance.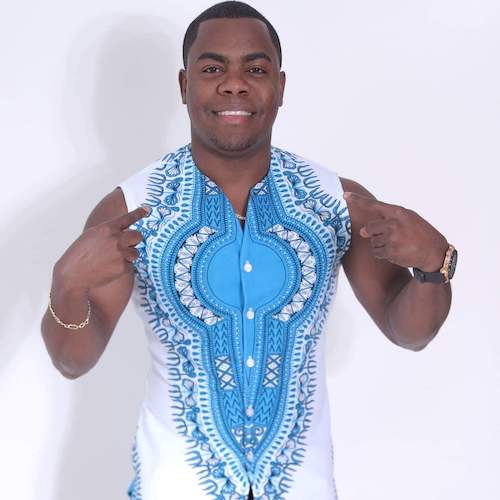 Evaldo Ceita
Luxembourge
A teacher, dancer and choreographer of Kizomba and Semba. Originally from Angola, he falls in love with Kizomba and starts sharing his culture and dance with people in Europe. He has been traveling, participating and teaching  in the biggest dance events around the world.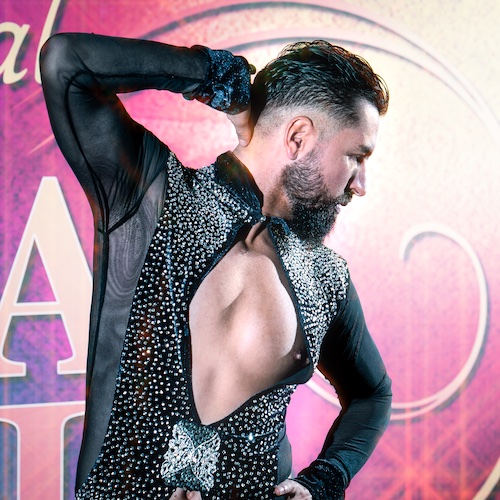 Sergio Cabrera
Australia
Sergio is a professional latin dancer. He teaches a diverse range of styles such as Cali Salsa, Cuban Salsa, Salsa and Bachata. He has excelled as a competitor achieving multiple national and international salsa and bachata titles.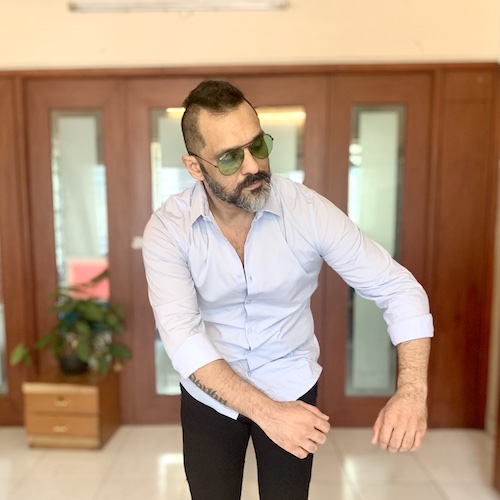 Rocky Poonawala
India
Rocky has run one of the biggest Latin dance schools in Pune for over 2 decades. He has trained dancers and his team has competed all over the world. Rocky is an organizer of India's longest running festivals Pune International Dance Congress (PIDC) and Goa International Dance Congress (GIDC). He has also worked as a choreographer in Bollywood movies and music videos.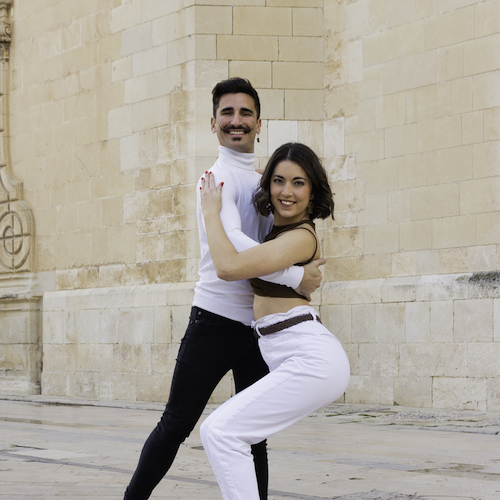 David & Yasmin
Spain
Originally from Elche, Spain, David and Yasmin have been dancing together for the last 6 years and performed on international events in Lisbon (Portugal), Casablanca (Marruecos), Zurich (Switzerland) and all over Spain, doing shows and teaching what bachata means to them. They are currently teaching at the most renowned schools in Elche and Murcia (Spain).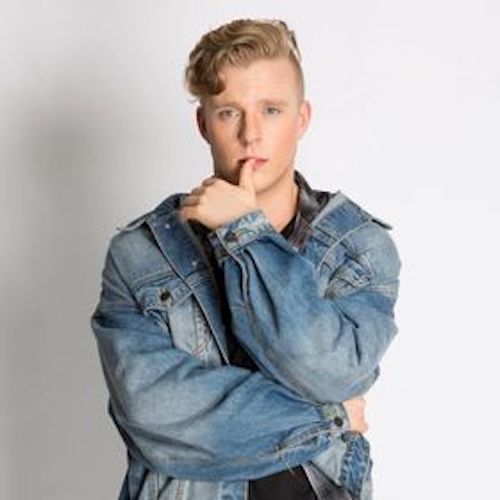 Justin Thomas
Australia
Justin is a World Champion dancer with more than 8 years professional experience in the entertainment industry. Justin represented Australia, winning at the World Titles in Orlando, Florida in 2018 ( pro bachata cabaret team division), has won two National titles in Bachata pro-ams (as the Pro) and Bachata Professional Team, all in 2018. Justin also placed 3rd nationally in 2019 in Reggaeton. Justin currently owns the Haus of Fem, a dance company specializing in video and performance pro-ams and courses, as well as specialty workshops.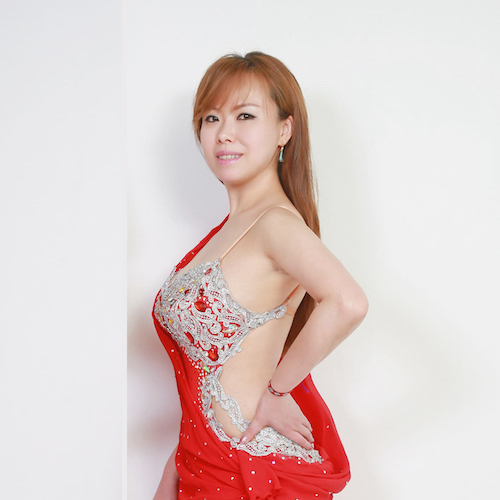 Latin Lee
South Korea
Latin Lee is one of the most popular dancers in Korea. Won several championship titles, now she is the director of La Ruz dance company and a co-organizer for Jeju Latin Culture Festival.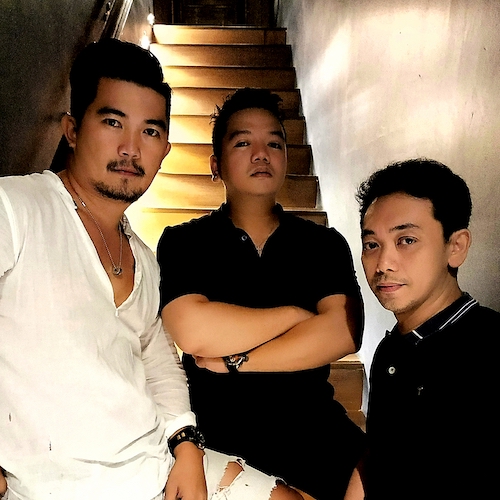 Cachimbo
The Philippines
Founded in 2005, Cachimbo is a group of professional Latin dance teachers from the Philippines who have different dance backgrounds such as American Latin, Ballroom Standard, Argentine Tango, Salsa, Bachata and Kizomba. They have performed in both national and international events.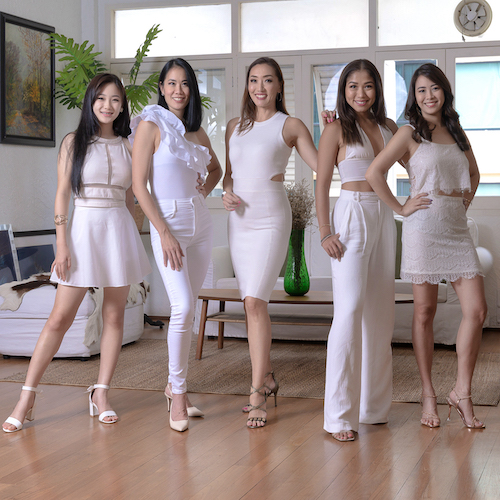 Las Chicas Salsalicious
Thailand
Las Chicas Salsalicious is a Salsa Ladies Shine Team directed by Saori Watanabe who has more than 21 years of dancing, teaching and choreographing experience. They often travel and attend dance festivals here and abroad to satisfy their never ending thirst for Salsa.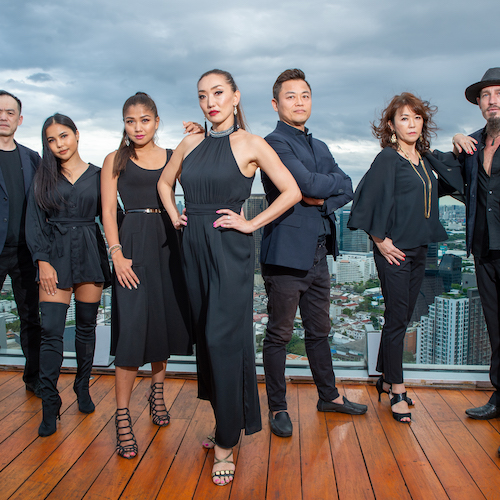 Mambolicious
Thailand
Mambolicious a brand new team brought to you by Saori Watanabe, dancer, choreographer, teacher. In 2022, Saori put her extensive knowledge of the subject, which she has learned traveling the world dancing and teaching alongside some of the best mambo dancers today.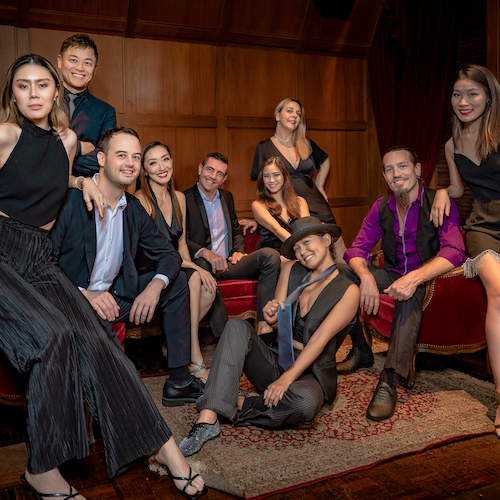 Al.Sa Dance Company
Thailand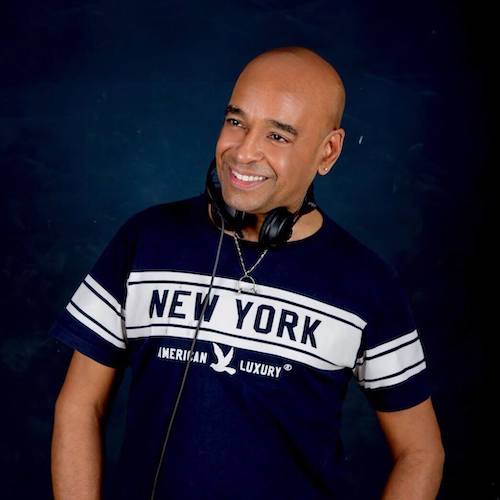 DJ Henry Knowles
U.S.A
Henry Knowles is known as the world's top Latin music DJ, with over 35 years experience in the music and the entertainment industry. Henry's passion for Latin music together with his versatile music library in various music genres and ability to read his audience, translates in his work, making this very special disc jockey's mixing abilities unmatched and respected worldwide.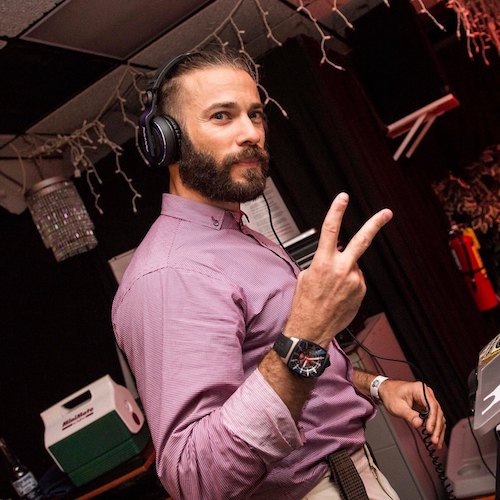 DJ DMJ
U.S.A
As a founder of the Mambo Pica Pica Boston social, DJ DMJ is known for setting just the right energy and tempo while being obsessed with the quality of the music for over a decade. DJ DMJ plays for the dancer and finds a way to capture the perfect energy of the night.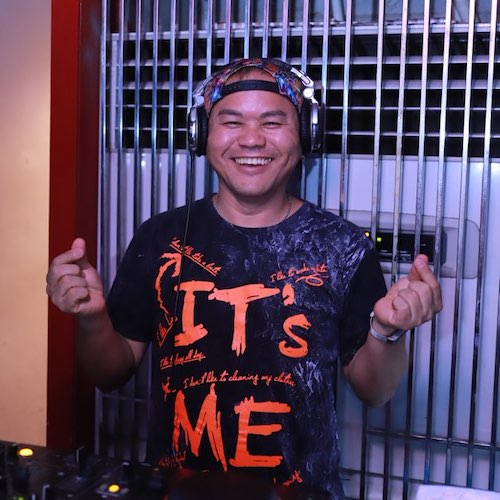 DJ Gil
South Korea
DJ Gilgeory is the man who expresses latin soul with Korean sensitivity. He is the most active Korean DJ in the international congresses. Currently, he is an organizer working on the distribution of Kizomba in Korea. He is an executive member of KLDA (Korea Latin DJ Association).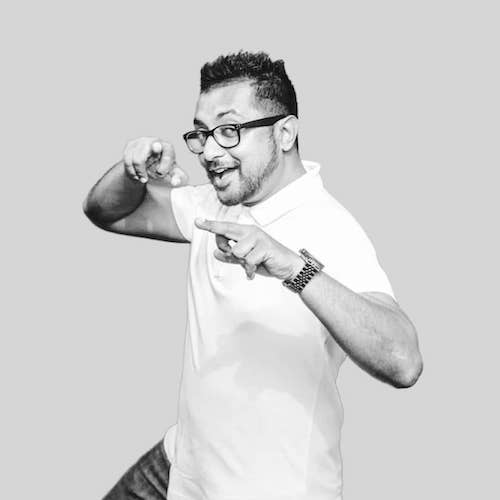 Asanka Atapattu
Sri Lanka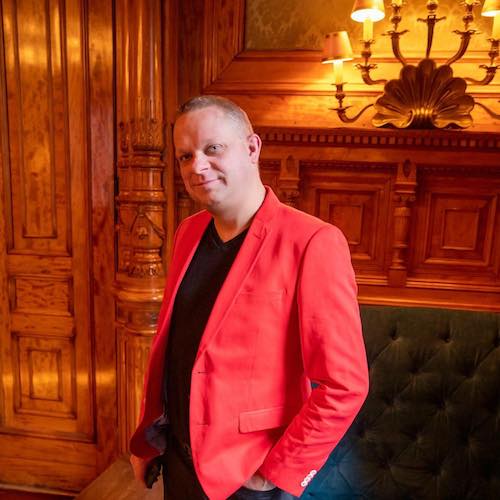 DJ Montuno
Canada
For over 15 years DJ Montuno has been Canada's widest traveled and most popular Salsa Festival DJ. Based in Montreal, he has DJed at all the major Canadian salsa events. He has DJed events in Europe, Asia and major events in the US. He is the co-producer of Mamboland Montreal, debuting in July 2019 in Montreal, Canada.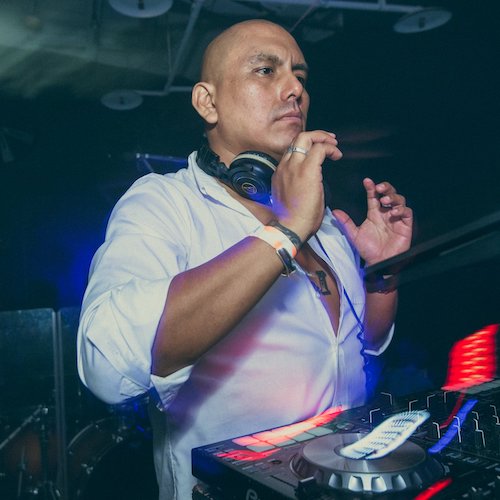 DJ Cola
Peru
JORGE chocano is one of the top club and lounge Djs in Asia. His influence and enthusiasm in Latin Music became one of the main driving forces behind the rapid rise of Salsa dancing in Asia as he was invited to all major Latin clubs, festivals, and other international events.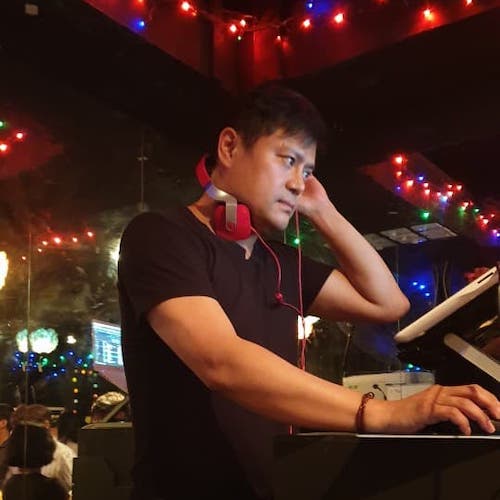 DJ Zaytun
South Korea
He became interested in salsa music while performing in various performances and competitions. The talent for dance led to music, with the club DJ experience in the early 20s, Zaytun has become one of the hot names in South Korea.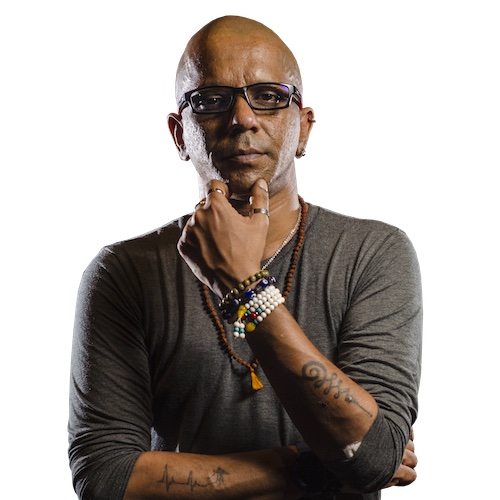 DJ Selva
Malaysia
DJ Selva is one of the most sought after Afro-Latin DJs and Emcees in Asia. Reputed as the prodigal "crowd-pleaser". Selva has established himself as one of the biggest names in the Asian Afro-Latin industry. He is known for his mixes in Kizomba as he is in Salsa, Bachata & Zouk.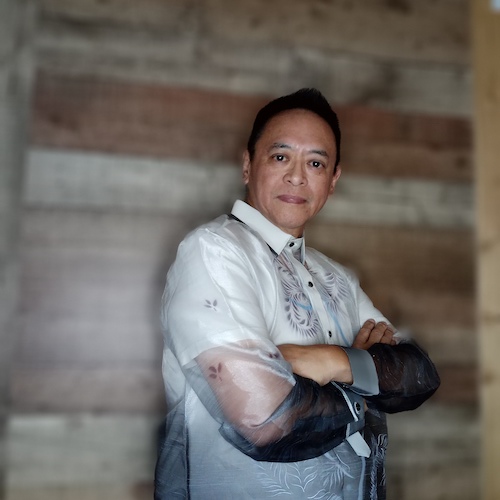 DJ Joe Gabel
U.S.A
Joe's been with the Afro-Latin dance community for over 12 years, He had a dance group Soul Connection as a director/choreographer and since then he has been teaching and Djing in the U.S. and in Asia.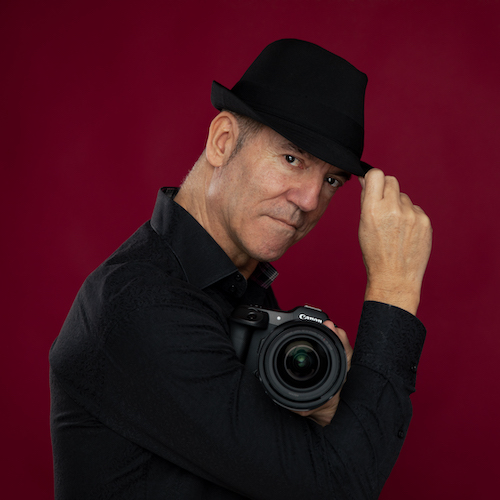 Denis Boisvert
Canada
Denis Boisvert (a.k.a. the Sniper) is a latin dance photographer recognized worldwide for more than 15 years, for his rapid action captures and precision, with a fantastic color rendering that is his trademark.You will enjoy his work as so many others have, each time he delivers his art.