Frankie Martinez
U.S.A
ARTISTIC DIRECTOR, CHOREOGRAPHER AND DANCER ABAKUA AFRO-LATIN DANCE COMPANY.
Frankie Martinez is one of the most innovative Latin contemporary dancers of his generation. Leader of the Afro-Latin Funk Movement, he founded the ABAKUÁ Afro-Latin Dance Company in 2002. Frankie and ABAKUÁ have performed and taught in over 20 countries worldwide.
Billy Fajardo
U.S.A
Billy Fajardo, with over 30 years experience, has won multiple world dance titles. He has worked with Gloria Gaynor, Tito Puente, Celia Cruz and Bob Hope. Film credits include Carlito's Way, Cross Over Dreams, and the Summer of Sam. Along with Katie Marlow, he runs Dancesation! Studio and Entertainment and Miami's International Hustle and Salsa Competition.
Ryoko Ohara & Wabisabi
Japan
Ryoko Ohara started her salsa training in 1997 in Tokyo, and began her carrier as a professional salsa dancer in 2000 with her former dance partner Ryu, founding the well-known and wildly creative WASABI. As well, she started her own Dance Company ELEGGUA in 2007.
Alex Lee & Kim Nodora
U.S.A
Alex Lee is a Firefighter, dancing salsa since 2003. Kim Nodora began dancing salsa professionally with Alex in 2005. They are known for lifts and tricks that focus on speed, elevation, timing, and danger.
Reyno & Suci
Indonesia
Reyno Tommy Mulyono founded Salsa Fresca Indonesia, well known throughout Southeast Asia for its high energy professional dance performances. They are two-time, first-place finishers at the Asia Pacific Open Salsa Championship. Their aim is to increase awareness of Arts Education in Indonesia.
Varun
India
A choreographer and instructor for over a decade working across Asia, Varun is the Director of Club Salsa International and Organizer of ISKBF Chandigarh. Varun has choreographed over 800 events and worked with over 20,000 students in 18 years of working in the dance industry.
DIOGO SILVA
Portugal
Diogo started dancing in 2003 in Portugal. He began with Ballroom and later moved to Salsa, Bachata, Kizomba and Semba. He started the Diogo Silva Dance Academy in 2014, has pioneered the Urban Kizz style in Portugal, and is the organizer of Prestige parties.
Arun
India
Arun, a science graduate of the University of Edinburgh, started Salsa in September 2007 as a social dancer and is now an internationally recognised afro-latin dancer, instructor, trainer, choreographer and promoter in India. He started his own Salsa Madras in 2014. He won the all India and Asia championships in 2013, and 2014.
Joe KiJoemba
U.S.A.
Joe started his dancing career as a pop lock dancer and later discovered his passion for Kizomba in 2011. A Latin dance DJ and winner of Best Kizomba Choreography at Malaysia ALIA 2015, he is currently teaching and sharing his knowledge of Kizomba, Urbankiz and Semba in the U.S. and Canada.
Lia Robertson
U.S.A
Lia is an Afro-Latin Dancer and Coach based in New York. In 2009, she joined the Abakuá Afro Latin Dance Company. Trained in vocal music, Lia developed her skills as a dancer through her experience and training with Frankie Martinez.
Ahtoy Juliana
U.S.A
Ahtoy Juliana, one of Salsa's most beautiful dancers, is the Artistic Co-Director of BAILA Society (BASo). She trained with the Houston and San Francisco Ballet Companies and was a top Latin Ballroom competitor. Ahtoy was a principal dancer and instructor of Santo Rico Dance company and has traveled the globe performing, teaching and judging international dance competitions.
Kaytee Namgyal
India - Italy
Kaytee is the heart and soul of Salsa India and is a perfectionist, laying great emphasis on technique and also on attitude and interpretation of the music. He calls his unique style 'Karma-Salsa'. Why? Because 'Karma' is Kaytee's real name. Karma-Salsa as Kaytee likes to say, focuses on musicality, body movement and dancing through one's body, mind and soul.
Jonathan & Rhythm
Peru - Japan
Back in 2000, Jonathan became well-known as a pioneer of Japanese NY On 2 Salsa / Mambo and an event promoter. Rhythm, trained in Ballet, Jazz, African Dance, Hip Hop and Disco Dance before coming to Salsa. They perform and teach in many Salsa festivals around the world.
Carlo & Veronica
Italy
Carlo Grasso & Veronica Rossi from Italy, started learning Kizomba in 2012 with some of the world's best Kizomba teachers. Partners since 2017, they have been sharing their creative, lyrical performance style in various Congresses througout Italy and Europe.
Richard
India
Richard David Tholoor, a choreographer, instructor and performer, was the first Indian to qualify for the World Salsa Championship in 2007. He is the co-founder of The Richard David Tholoor Dance Project. A number of dances like Salsa, Hip Hop, Jive, and Rock and Roll are taught there. He has hosted a show on 'Ted Talks,' a well known online show for emerging talents.
Mac & Nia
Portugal
Mac & Nia, based in Lisbon, have 17 years of combined dancing and teaching experience in Kizomba and Semba. They have danced for big artists such as Calema, Nelson Freitas and Badoxa, among others and their own videos have been awarded Video of the Week on Mais Kizomba.
Akshay
India
Akshay, the 2012 Australia Salsa Open Amateur champion, is known for his crazy turn patterns and powerful footwork. Trained internationally by World Salsa Champions, he is also a judge in state and national level dance sport championships, a sponsored athlete of the Acrobatic Rock and Roll Federation and the subject of a "Match TV" documentary.
KRB66
Japan
Coming back by popular demand, "KRB66" which stands for "KANREKI BROTHES" is composed of dancers who are over 60 years old. They are sharing passion for traditional Mambo dancing. Since last year, the team has become Asia's favorite. They performed in Japan, Thailand and many cities in U.S.A. They always dance with their tux trademark.
Harold & Regan
Canada
Harold Rancano and Regan Hirose are a Latin dance couple best known for their energetic and acrobatic flair on stage. Based out of Winnipeg, Canada, the flavorful couple has achieved plenty of success on both a national and international level, most notably being three-time World Bachata Cabaret Champions as of 2017 and currently two-time Canadian Bachata Champions.
Katie Marlow
U.S.A
Katie Marlow has been performing professionally since 1981 in cabaret, theatre, television and film. She later moved into choreography, and in 1995 she founded Dancesation! Entertainment. Along with her former partner Billy Fajardo, she won titles of 2002 IDO World Champions for both Hustle and Cabaret.
Yota & Rie
Japan
YOTA & RIE, from Japan, were trained by Korke and Judith, and incorporate ballet elements in their performances. Their flowing dance style has captured many hearts and won them 1st place at the 2018 Japan Bachata Cup. They are the organizers of the 2018 Korke & Judith Japan Tour.
Ngoc Nam & Bich Ngoc
Vietnam
Doan Ngoc Nam is manager & artistic director of Spring Salsa Studio (Vietnam). Together with his partner, Nguyen Thi Bich Ngoc, they manage Spring Salsa Company. Their style is sexy and passionate, bringing inspiration to a great number of dancers in Hanoi.
Yavit Singh
India
Yavit Singh is a Director for Salsa India, one of the oldest, biggest Latin dance schools in India. Trained in various Latin dances such as Salsa, Bachata, Cha Cha & Kizomba, he has been dancing, teaching and performing for over 14 years. He has taught and performed in national and International Latin events and is also an Organizer of Danza Pura – the only International Latin Event in North India.
Ana & Guga
Portugal
Ana & Guga, an Afro Latin professional dance couple from Portugal have been dancing together for 10 years. They specialize in Kizomba, Salsa & Bachata, teaching in Europe and have multiple dance contests under their belts.
Escola de samba de manila
Philippines
ESCOLA DE SAMBA DE MANILA – The first and only Samba School in the Philippines that has been teaching and performing Brazilian Samba around the country for 14 years.
Megha
India
Megha Khatri is the current Runner-up of the Asian Open Championship for KIZOMBA (Professional) and SALSA Solo Pro Division (2019) and Winner of KIZOMBA Professional 2018 and Salsa Professional 2017. Referred to as the "Queen of Kizomba" in India, she gained a lot of popularity on social media platform through her unique solo style of Belly Dance isolations and flowing Kizomba body movement.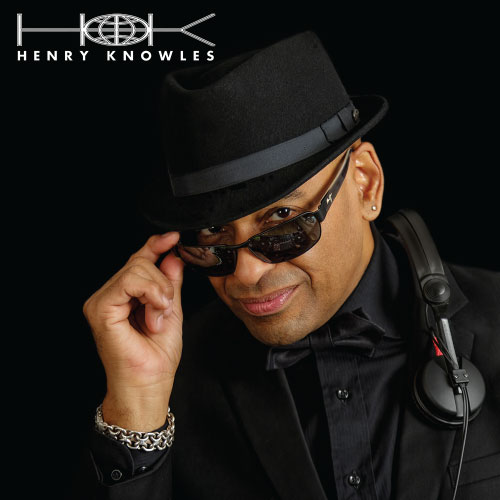 Henry Knowles
U.S.A
Henry, known as the # 1 Salsa DJ around the world, is the DJ's disc jockey, spinning that tension-building beat and filling dancers with "ánimo." With "la clave" in his heart and the music in his veins, he carries his passion for Latin culture and music in his work.
DJ Hugo
Portugal
Hugo Leite, one of the best latin rhythm DJs in Portugal, has been awarded the Best Salsa DJ (Portugal) on three occasions. A sound designer for dance performances and TV presentations, he also focuses on technical event production, and has created DJ Trainings to help people develop their passion.
DJ Kaytee
India - Italy
Kaytee is the heart and soul of Salsa India and is a perfectionist, laying great emphasis on technique and also on attitude and interpretation of the music. He calls his unique style 'Karma-Salsa'. Why? Because 'Karma' is Kaytee's real name. Karma-Salsa as Kaytee likes to say, focuses on musicality, body movement and dancing through one's body, mind and soul.
Montuno
Canada
For over 12 years DJ Montuno has been Canada's widest travelled and most popular Salsa Festival DJ. Based in Montreal, he has DJed at all the major Canadian salsa events, including the Montreal Salsa Convention.
DJ Hegza
Portugal
DJ Hegza, a world music DJ based in Lisbon, has played in several European capitals. He is also an Urban Kizz dancer and part of the AFROSUNSET team, travelling to the world's best beaches to make people dance Kizomba in the sand.
DJ Roby
Italy
Roberto Grasso is a one of most popular teachers in Liguria region, Italy. He teaches, performs and DJs (Roby El Gordo) in various venues and cities in Italy. He specializes in Salsa, Bachata, Kizomba and Surfing. His style is cool and fun. His line dancing is super charming. Roberto is a very good entertainer who can keep the party going endlessly.
DJ Sisco
Canada
Francisco Garcia, born in Nicaragua, has been exposed to salsa from a very early age. His deep love of music started around the age of 10 when he began to play the trumpet, leading him to appreciate the many intricacies that compose the musical arrangements of Salsa.
DJ Macalak
Portugal
A musician for 20 years, DJ Macalak plays 7 instruments in addition to DJ gigs in major clubs in Cape Verde, UK, Portugal, Spain and France, spinning the best African sounds. A dancer and event organizer as well, he travels to the world's best beaches for memorable Kizomba parties.
Now – September 15
Have fun with us in November
APIDC Ticket
Fri-Sun Dance Parties
Sat-Sun Dance Workshops
Pool Party
APIDC Ticket
Fri-Sun Dance Parties
Sat-Sun Dance Workshops
Pool Party
Master Boot Camps & WSS Judging Course Tickets
Harold & Regan's Sensual Bachata
Frankie Martinez's Rhythm in Salsa Seminar
World Salsa Summit's Judge Course By Billy Fajardo