Frankie Martinez
U.S.A
ARTISTIC DIRECTOR, CHOREOGRAPHER AND DANCER ABAKUA AFRO-LATIN DANCE COMPANY.
Frankie Martinez is one of the most innovative Latin contemporary dancers of his generation. Leader of the Afro-Latin Funk Movement, he founded the ABAKUÁ Afro-Latin Dance Company in 2002. Frankie and ABAKUÁ have performed and taught in over 20 countries worldwide.
Billy Fajardo
U.S.A
Billy Fajardo, with over 30 years experience, has won multiple world dance titles. He has worked with Gloria Gaynor, Tito Puente, Celia Cruz and Bob Hope. Film credits include Carlito's Way, Cross Over Dreams, and the Summer of Sam. Along with Katie Marlow, he runs Dancesation! Studio and Entertainment and Miami's International Hustle and Salsa Competition.
Ryoko Ohara & Wabisabi
Japan
Ryoko Ohara started her salsa training in 1997 in Tokyo, and began her carrier as a professional salsa dancer in 2000 with her former dance partner Ryu, founding the well-known and wildly creative WASABI. As well, she started her own Dance Company ELEGGUA in 2007.
Alex Lee & Kim Nodora
U.S.A
Alex Lee is a Firefighter, dancing salsa since 2003. Kim Nodora began dancing salsa professionally with Alex in 2005. They are known for lifts and tricks that focus on speed, elevation, timing, and danger.
Reyno & Suci
Indonesia
Reyno Tommy Mulyono founded Salsa Fresca Indonesia, well known throughout Southeast Asia for its high energy professional dance performances. They are two-time, first-place finishers at the Asia Pacific Open Salsa Championship. Their aim is to increase awareness of Arts Education in Indonesia.
Varun
India
A choreographer and instructor for over a decade working across Asia, Varun is the Director of Club Salsa International and Organizer of ISKBF Chandigarh. Varun has choreographed over 800 events and worked with over 20,000 students in 18 years of working in the dance industry.
DIOGO SILVA
Portugal
Diogo started dancing in 2003 in Portugal. He began with Ballroom and later moved to Salsa, Bachata, Kizomba and Semba. He started the Diogo Silva Dance Academy in 2014, has pioneered the Urban Kizz style in Portugal, and is the organizer of Prestige parties.
Escola de samba de manila
Philippines
ESCOLA DE SAMBA DE MANILA – The first and only Samba School in the Philippines that has been teaching and performing Brazilian Samba around the country for 14 years.
M-Style Ladies
Japan
This Ladies-Styling team is founded by Mariko Takahashi in 2013 afer she moved back from Los Angeles, U.S.A. They are specialized in Bachata, Reggaeton and Salsa Fusion. Since 2014, they have performed at Japan Congress 2014. They also represented Japan performing at Los Angeles Salsa Congress since 2015 as well as at World Bachata Festival in Malaysia since 2016. This will be their first time in Salsa Bangkok Fiesta!!
Ana Palma
Philippines
Ana is a dance teacher and choreographer with expertise in: Latin American Ballroom, Belly Dancing, Brazilian Samba, Salsa, Bachata and more. Professionally trained, Ana spent 7 years in the ballroom competitive dance circuit across Southeast Asia. She has choreographed for ABC 5's Shall We Dance and is the Organizer of the Manila Dance Classic Championship, Boracay Latin Dance Festival, Manila Salsa Congress, and Dance Director of A. Dance Company.
Arun
India
Arun, a science graduate of the University of Edinburgh, started Salsa in September 2007 as a social dancer and is now an internationally recognised afro-latin dancer, instructor, trainer, choreographer and promoter in India. He started his own Salsa Madras in 2014. He won the all India and Asia championships in 2013, and 2014.
Megha
India
Megha Khatri is the current Runner-up of the Asian Open Championship for KIZOMBA (Professional) and SALSA Solo Pro Division (2019) and Winner of KIZOMBA Professional 2018 and Salsa Professional 2017. Referred to as the "Queen of Kizomba" in India, she gained a lot of popularity on social media platform through her unique solo style of Belly Dance isolations and flowing Kizomba body movement.
The Gentlemen of Bailar Production
Australia
Gentlemen of Bailar Production. Choreographed by Stefano Iovane with a collaboration with the talented Australian dancer Rob Butter! Stefano has been dancing for over 10 years, moving through Cuban, On 1 and On 2 Salsa. He has been choreographing, teaching, and performing throughout Australia, Europe and Asia. Rob found his passion for salsa in Guatemala and has since trained at many festivals internationally, including spending some time training under world champion Oliver Pineda.
Saori Watanabe
Japan
Since 2001, Saori has traveled the world learning and dancing. She co-founded a dance school in Japan, performed with a group in Bermuda and established Salsa scene in Luang Prabang. Saori moved to Bangkok in 2012 and continues to teach Salsa On2 and hosts Bachata On Mondays, a popular dance party. Saori and her Bachata partner, Alex, become the co-directors of the Bangkok Touch and the Ladies Touch Bangkok, which is part of the global Island Touch Dance Academy. Saori also created a Salsa Ladies Team, Las Chicas Salsalicious (pro team) and Las Hermanitas Salsalicious (student team)
Las Hermanitas Salsalicious
Thailand
Founded by Saori Watanabe from Japan, Las Hermanitas Salsalicious is a little sister group of Las Chicas Salsalicious which is a group of liked-minded ladies from Japan and Thailand who are crazy about Salsa! They have come together to not only entertain you with their fun and eclectic routines but to also promote and energize the social dancing scene in Bangkok Thailand. They often travel locally and abroad to attend dance festivals and satisfy their never-ending thirst for Salsa.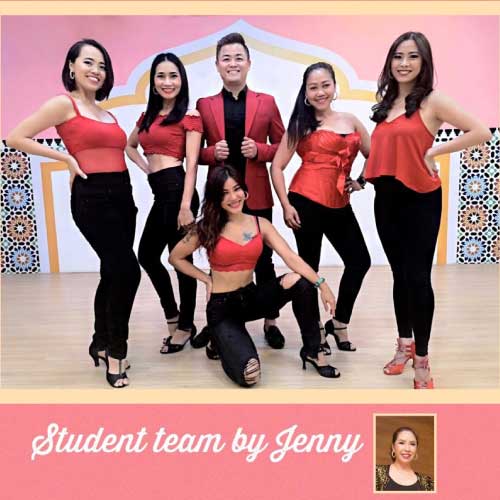 El Movimiento Student Team
What started as an all-ladies team with a surprisingly impressive debut performance last June 2019 has turned into a bootcamp project by popular demand and now a student team — all unfolding in less than a year.
Jenny's passion for salsa dancing and creating unique choreographies that are super charged with snappy moves along with strong body movement will finally be in full showcase at a larger scale. Just like the team name, El Movimiento, which translates to "the movement", this team is trying to go against the norm and break barriers to pursue a common passion…salsa dancing.
With the help of technology, Jenny has been remotely directing the team of 6 dancers of varying backgrounds such as hip hop, bachata, dancehall and bellydance all the way from the US. Together with the help, cooperation and motivation of the members to learn, they have pushed the limits in preparation for this Salsa Bangkok Fiesta 2019 performance!
Lia Robertson
U.S.A
Lia is an Afro-Latin Dancer and Coach based in New York. In 2009, she joined the Abakuá Afro Latin Dance Company. Trained in vocal music, Lia developed her skills as a dancer through her experience and training with Frankie Martinez.
Ahtoy Juliana
U.S.A
Ahtoy Juliana, one of Salsa's most beautiful dancers, is the Artistic Co-Director of BAILA Society (BASo). She trained with the Houston and San Francisco Ballet Companies and was a top Latin Ballroom competitor. Ahtoy was a principal dancer and instructor of Santo Rico Dance company and has traveled the globe performing, teaching and judging international dance competitions.
Kaytee Namgyal
India - Italy
Kaytee is the heart and soul of Salsa India and is a perfectionist, laying great emphasis on technique and also on attitude and interpretation of the music. He calls his unique style 'Karma-Salsa'. Why? Because 'Karma' is Kaytee's real name. Karma-Salsa as Kaytee likes to say, focuses on musicality, body movement and dancing through one's body, mind and soul.
Jonathan & Rhythm
Peru - Japan
Back in 2000, Jonathan became well-known as a pioneer of Japanese NY On 2 Salsa / Mambo and an event promoter. Rhythm, trained in Ballet, Jazz, African Dance, Hip Hop and Disco Dance before coming to Salsa. They perform and teach in many Salsa festivals around the world.
Carlo & Veronica
Italy
Carlo Grasso & Veronica Rossi from Italy, started learning Kizomba in 2012 with some of the world's best Kizomba teachers. Partners since 2017, they have been sharing their creative, lyrical performance style in various Congresses througout Italy and Europe.
Richard
India
Richard David Tholoor, a choreographer, instructor and performer, was the first Indian to qualify for the World Salsa Championship in 2007. He is the co-founder of The Richard David Tholoor Dance Project. A number of dances like Salsa, Hip Hop, Jive, and Rock and Roll are taught there. He has hosted a show on 'Ted Talks,' a well known online show for emerging talents.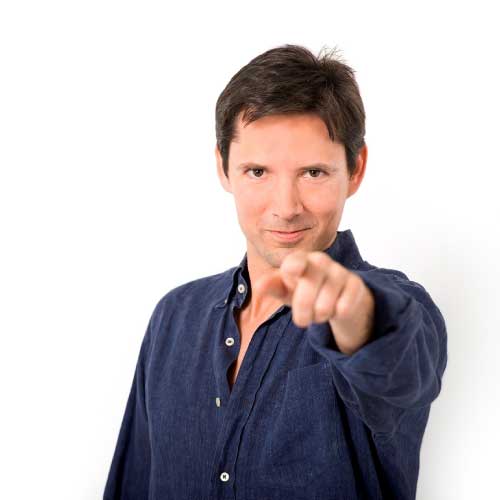 Pedro Sciaccaluga
Portugal
Pedro started dancing Kizomba in Angola in 2004. He began with Kizomba, Semba and later moved to Urban Kiz. He started the "Kizomba na Linha" Dance Academy in 2014, he is the organizer of "Absolut Kizomba Events" parties in Lisbon since 2015 and one of the organizers of "Afrosunset" Parties & Trips since 2016.
Mariko Takahashi
Japan
Mariko Takahashi is a director of M Style. She also owns LOVE The Studio and is a dancer, teacher, choreographer and fitness instructor. She had a degree in Dance from U.S.A.. She taught classes, performed and choreographed Salsa and Latin Hip Hop for dance companies in L.A.. Mariko has over 20 years of experience and now owns "LOVE The Studio" for past 4 years. She creates 2 ladies styling teams performing in many Salsa festival around the globe.
Dr. Sangita Kushwaha
India
Dr. Sangita is Founder and Artistic Director of Sangita's Studio of Performing Arts. She was a Chief Minister awardee (Punjab) for service in the fields of Art and Culture. With a PHD in Indian Classical Music & Dance and an MBA in Finance, she revolutionized Indian-Western & Latin dance – most notably by introducing Salsa and Bellydance in 2005 and 2009, respectively.
Khanh Thu
Vietnam
Thu started Salsa and Bachata 10 years ago. She is self-taught and has become one of the major performers and teachers in Hanoi. She is the founder of S-FIRE Dance Studio which attracts a new generation of dancers in Vietnam with her 11-members ladies' team.
Akshay
India
Akshay, the 2012 Australia Salsa Open Amateur champion, is known for his crazy turn patterns and powerful footwork. Trained internationally by World Salsa Champions, he is also a judge in state and national level dance sport championships, a sponsored athlete of the Acrobatic Rock and Roll Federation and the subject of a "Match TV" documentary.
Joe KiJoemba
U.S.A.
Joe started his dancing career as a pop lock dancer and later discovered his passion for Kizomba in 2011. A Latin dance DJ and winner of Best Kizomba Choreography at Malaysia ALIA 2015, he is currently teaching and sharing his knowledge of Kizomba, Urbankiz and Semba in the U.S. and Canada.
Salsa Twins
India
Amar Sohal n Aman Sohal is a sensational duo from India, popularly known as "Salsa Twins". They started their dancing journey in 2008 as a hobby and now both of them have been teaching, dancing and performing for the last 6 years. Salsa Twins has been featured at many local and international festivals and they are also co-organizers of International Salsa, Bachata, kizomba Festival (ISKBF) in Chandigarh.
Alex Teodorescu
Romania
Alex has been dancing and teaching for over 10 years. Director of Bangkok Touch under the supervision of Ataca and Alemana since 2013, he has been traveling the world performing and teaching in dance festivals around the globe. His energetic and fun style is easily recognized and unforgettable. Alex is happy to share his passion and energy wherever he travel.
Ladies Touch Bangkok
Thailand
Ladies Touch BKK was formed in 2014. They are part of the Island Touch family (Jorge and Tanja (Ataca y La Alemana) and DJ El Tiguere), run by qualified local director, Saori Watanabe with over 18 years of experience in the international salsa scene. The team provides ladies who has passion for Bachata and eager to improve dancing skill with the professional standard of training, learn the high standard choreography with maximized performance opportunities around the world.
rumPUREE
Thailand
rumPUREE is Thailand's premiere dance studio and international dance company. Founded by Apple who has years of teaching, choreographing and performing experience in world dance, rumPUREE always brings creativity yet maintains the authenticity to stage. rumPUREE has professional, semi-pro, and student teams and they have performed in numerous Latin Dance festivals.
Harold & Regan
Canada
Harold Rancano and Regan Hirose are a Latin dance couple best known for their energetic and acrobatic flair on stage. Based out of Winnipeg, Canada, the flavorful couple has achieved plenty of success on both a national and international level, most notably being three-time World Bachata Cabaret Champions as of 2017 and currently two-time Canadian Bachata Champions.
Katie Marlow
U.S.A
Katie Marlow has been performing professionally since 1981 in cabaret, theatre, television and film. She later moved into choreography, and in 1995 she founded Dancesation! Entertainment. Along with her former partner Billy Fajardo, she won titles of 2002 IDO World Champions for both Hustle and Cabaret.
Yota & Rie
Japan
YOTA & RIE, from Japan, were trained by Korke and Judith, and incorporate ballet elements in their performances. Their flowing dance style has captured many hearts and won them 1st place at the 2018 Japan Bachata Cup. They are the organizers of the 2018 Korke & Judith Japan Tour.
Ngoc Nam & Bich Ngoc
Vietnam
Doan Ngoc Nam is manager & artistic director of Spring Salsa Studio (Vietnam). Together with his partner, Nguyen Thi Bich Ngoc, they manage Spring Salsa Company. Their style is sexy and passionate, bringing inspiration to a great number of dancers in Hanoi.
Yavit Singh
India
Yavit Singh is a Director for Salsa India, one of the oldest, biggest Latin dance schools in India. Trained in various Latin dances such as Salsa, Bachata, Cha Cha & Kizomba, he has been dancing, teaching and performing for over 14 years. He has taught and performed in national and International Latin events and is also an Organizer of Danza Pura – the only International Latin Event in North India.
Ana & Guga
Portugal
Ana & Guga, an Afro Latin professional dance couple from Portugal have been dancing together for 10 years. They specialize in Kizomba, Salsa & Bachata, teaching in Europe and have multiple dance contests under their belts.
Mac & Nia
Portugal
Mac & Nia, based in Lisbon, have 17 years of combined dancing and teaching experience in Kizomba and Semba. They have danced for big artists such as Calema, Nelson Freitas and Badoxa, among others and their own videos have been awarded Video of the Week on Mais Kizomba.
Adrian Merlino
Cuba
Merlino is a dance professional from Cuba. He has over 15 years of dance experience in Salsa, Rumba, Afro-Cuban, Reggaeton, Jazz, Hip Hop, Modern Dance and Ballet also. He worked in Italy for 6 years as well as in Turkey and many countries in Europe. He moved to Japan in 2019 and now is Mariko Takahashi's partiner in business and a private life. Merlino is also a Director of "M-Style Dance Company" in Japan.
Arsh Singh
India
Arsh has represented India in several festivals & championship events including the World Latin Dance Cup and the World Salsa Summit and has won several World Championship Titles since 2015. His biggest aspiration is to grow the community and create future dancers in India.
Suraj & Prerna
India
Suraj and Prerna are among India's most acclaimed dancers and performers.
Known for their vibrant and unique styles they have successfully brought laurels in national and international competitions. Apart from running their Dance Schools individually in India they have an impressive list of commercial and television credits.
Pedro Gonzalez
Venezuela
Energetic, passionate and inspiring, Pedro Gonzalez (Asia Pacific, Australian and Venezuelan Latin Champion, running up World Salsa Summit) is one of the most in demand Salsa instructors in Melbourne and around Australia. Trained by some of the industry's best, Pedro has a wealth of dance knowledge, teaching and performing with over 10 years of dance training in a variety of dance styles including Cuban Salsa, Afro Cuban, Mambo On2 along with Cha Cha.
Montana Dance
Malaysia
Alex and Chen from Montana Dance Academy in Penang will be presenting their number with the team. The team is led by Chen, a choreographer and dancer with background from Ballroom Dancing, Contemporary and Street Jazz.They have been teaching and dancing Salsa and Bachata for more than 10 years and has performed with different teams over the years at different festivals in New Zealand, Malaysia and Thailand.
KRB66
Japan
Coming back by popular demand, "KRB66" which stands for "KANREKI BROTHES" is composed of dancers who are over 60 years old. They are sharing passion for traditional Mambo dancing. Since last year, the team has become Asia's favorite. They performed in Japan, Thailand and many cities in U.S.A. They always dance with their tux trademark.
Bangkok Touch
Thailand
Bachata Team was formed in 2013 by Alex and Saori, after they were approved by Ataca and Alemana to be directors of the Thailand based dancing team. The team is composes of international dancers and are invited to perform at many Latin Dance festivals in Asia.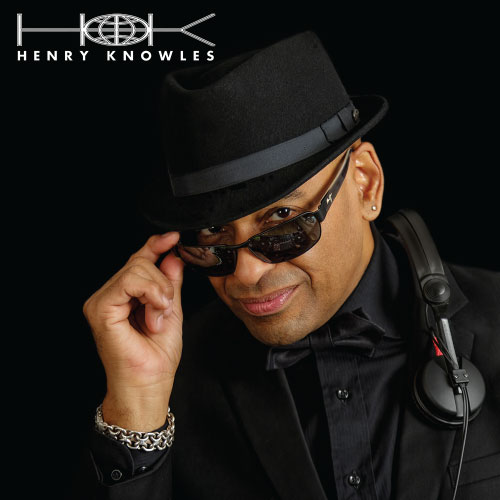 Henry Knowles
U.S.A
Henry, known as the # 1 Salsa DJ around the world, is the DJ's disc jockey, spinning that tension-building beat and filling dancers with "ánimo." With "la clave" in his heart and the music in his veins, he carries his passion for Latin culture and music in his work.
DJ Hugo
Portugal
Hugo Leite, one of the best latin rhythm DJs in Portugal, has been awarded the Best Salsa DJ (Portugal) on three occasions. A sound designer for dance performances and TV presentations, he also focuses on technical event production, and has created DJ Trainings to help people develop their passion.
DJ Kaytee
India - Italy
Kaytee is the heart and soul of Salsa India and is a perfectionist, laying great emphasis on technique and also on attitude and interpretation of the music. He calls his unique style 'Karma-Salsa'. Why? Because 'Karma' is Kaytee's real name. Karma-Salsa as Kaytee likes to say, focuses on musicality, body movement and dancing through one's body, mind and soul.
Montuno
Canada
For over 12 years DJ Montuno has been Canada's widest traveled and most popular Salsa Festival DJ. Based in Montreal, he has DJed at all the major Canadian salsa events. DJ Montuno has also DJed events in Europe, Asia, and major events in the US including the New York International Salsa Congress, and the LA Salsa Congress. He is known for his ability to adapt his sets to the suite style of the venue and the enthusiasm of the dancers, while staying true to musical influences from the New York salsa scene.
DJ Hegza
Portugal
DJ Hegza, a world music DJ based in Lisbon, has played in several European capitals. He is also an Urban Kizz dancer and part of the AFROSUNSET team, travelling to the world's best beaches to make people dance Kizomba in the sand.
DJ Roby
Italy
Roberto Grasso is a one of most popular teachers in Liguria region, Italy. He teaches, performs and DJs (Roby El Gordo) in various venues and cities in Italy. He specializes in Salsa, Bachata, Kizomba and Surfing. His style is cool and fun. His line dancing is super charming. Roberto is a very good entertainer who can keep the party going endlessly.
DJ Sisco
Canada
Francisco Garcia, born in Nicaragua, has been exposed to salsa from a very early age. He quickly became a big fan of Salsa Dura, which led him to further involve himself in the salsa scene. DJ Sisco has held his own events in Edmonton, Calgary, Niagara Falls, Montreal, and has his own monthly social based in Toronto called Mambo Fridays.
DJ Macalak
Portugal
A musician for 20 years, DJ Macalak plays 7 instruments in addition to DJ gigs in major clubs in Cape Verde, UK, Portugal, Spain and France, spinning the best African sounds. A dancer and event organizer as well, he travels to the world's best beaches for memorable Kizomba parties.
Dj Cola
JORGE chocano (Dj COLA) is one of the top club and lounge Djs in Asia . His influence and enthusiasm in Latin Music became one of the main driving forces behind the rapid rise of Salsa dancing in Asia as he was invited at all major Latin Clubs, festivals, congresses and other international events. His reputation for his uncanny ability to dance and play with the dancers and his extensive collection of steps triks and some of the best salsa music to dance quickly spread around the world.
Daniel Tarrosa
PHILIPPINES / U.S.A
Daniel Tarrosa is the founder and photographer of Salchata Media Bloc covering many salsa and bachata events in the USA and Asia. Born in the Philippines but migrated to USA in 1997, Daniel made an immediate impact into salsa scenes since January 2011 starting at a local club in Jacksonville, Florida. Through remarkable dedication and motivation, Daniel has over 5 years of extensive experience in covering many latin events around the world. His passion for photography enabled him to capture many pictures of well-known performers and instructors such as Island Touch, Zafire Dance Project, Billy Fajardo and Katie Marlow, Leon Rose and travel across the state of Florida and other states where numerous salsa social events were held. He is also known as a "ninja photographer" by displaying his unorthodox moves to captivate spontaneous moments of salseros and bachateros. His goal is to capture many memorable pictures of salsa and bachata events around the world.
John Vincent Ordonia
Thailand
John Vincent Ordonia (aka Johnny O.) is a photographer, musician, and DJ from Bangkok, Thailand. He began his Salsa journey in early 2010. He became deeply involved with the Bangkok Salsa community via his love of Salsa and Bachata. When not dancing, you can find Johnny behind the camera capturing beautiful moments at various weekly Salsa parties throughout the city. Johnny has been taking photos for the Salsa Bangkok Fiesta since 2014. In addition, he has recently begun his DJ training with Henry Knowles and has been involved with the Salsa scene through DJ-ing for the Bangkok Salsa Tuesdays and Salsabangkok parties, and is the resident DJ at Flamenco Bangkok on Saturdays.
Asanka Atapattu
Srilanka
Asanka is well known for his talented photography skills. His passion and work for photography has taken him to various destinations around the globe. He has covered many salsa festivals in India, Thailand, Singapore, and Malaysia and so on. We are immensely pleased to have him with us this year as it will be his third consecutive year covering the Bangkok Salsa Festival. His talent does not only end with fine photography but he is also very passionate about ballroom, latin and salsa. His dedication for photography shows that it gives him immense pleasure in photographing dance events. Furthermore, he is into fashion photography covering beauty pageants and fashion shoots.
Denis Boisvert
Canada
Denis Boisvert is a renown dance photographer from Montreal, Canada. He has the ability to freeze motion and deliver colourful movement via photographs. He began his international career at the Japan Salsa Festival, the Maui Salsa Bachata Congress, and the Japan Salsa Festival before heading to Bangkok!
Now Until Supplies Last
Have fun with us in November
APIDC Ticket
Fri-Sun Dance Parties
Sat-Sun Dance Workshops
Pool Party
APIDC Ticket
Fri-Sun Dance Parties
Sat-Sun Dance Workshops
Pool Party
Master Boot Camps & WSS Judging Course Tickets
Harold & Regan's Sensual Bachata
Frankie Martinez's Rhythm in Salsa Seminar
World Salsa Summit's Judge Course By Billy Fajardo