Frankie Martinez
U.S.A
ARTISTIC DIRECTOR, CHOREOGRAPHER AND DANCER ABAKUA AFRO-LATIN DANCE COMPANY.
Frankie Martinez is one of the most innovative Latin contemporary dancers of his generation. Leader of the Afro-Latin Funk Movement, he founded the ABAKUÁ Afro-Latin Dance Company in 2002. Frankie and ABAKUÁ have performed and taught in over 20 countries worldwide.
Billy Fajardo
U.S.A
Billy Fajardo has over 30 years of dance performance experience. As a young man, he was the founder and lead performer of the Dance Dimensions, the internationally acclaimed dance company who appeared on Don Kirshner?s Rock Concert from 1978-1982.
Lia Robertson
U.S.A
Lia is an Afro-Latin Dancer and Coach based in New York. In 2009, she joined the Abakuá Afro Latin Dance Company. Trained in vocal music, Lia developed her skills as a dancer through her experience and training with Frankie Martinez.
Ahtoy Juliana
U.S.A
Ahtoy Juliana is the Director of BAILA Society, founded in 2006. She is a Rising Star Theater Arts Champion and has been judging national and international dance competitions since 2007.
Harold & Regan
Canada
Harold Rancano and Regan Hirose are a Latin dance couple best known for their energetic and acrobatic flair on stage. Based out of Winnipeg, Canada, the flavorful couple has achieved plenty of success on both a national and international level, most notably being three-time World Bachata Cabaret Champions as of 2017 and currently two-time Canadian Bachata Champions.
Katie Marlow
U.S.A
Katie Marlow has been performing professionally since 1981 in cabaret, theatre, television and film. She later moved into choreography, and in 1995 she founded Dancesation! Entertainment. Along with her former partner Billy Fajardo, she won titles of 2002 IDO World Champions for both Hustle and Cabaret.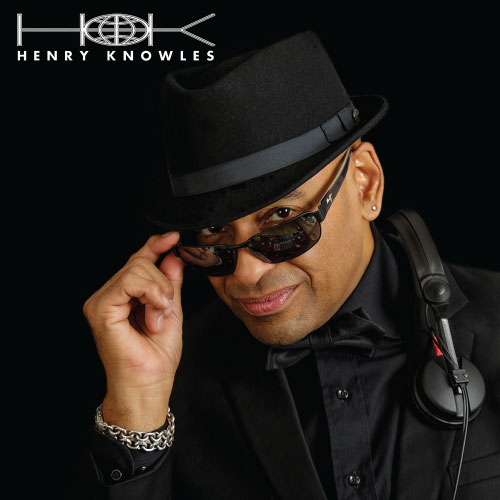 Henry Knowles
U.S.A
Henry, known as the # 1 Salsa DJ around the world, is the DJ's disc jockey, spinning that tension-building beat and filling dancers with "ánimo." With "la clave" in his heart and the music in his veins, he carries his passion for Latin culture and music in his work.
Montuno
Canada
For over 12 years DJ Montuno has been Canada's widest travelled and most popular Salsa Festival DJ. Based in Montreal, he has DJed at all the major Canadian salsa events, including the Montreal Salsa Convention.
DJ Sisco
Canada
Francisco Garcia, born in Nicaragua, has been exposed to salsa from a very early age. His deep love of music started around the age of 10 when he began to play the trumpet, leading him to appreciate the many intricacies that compose the musical arrangements of Salsa.
13:00 – 17:00
Harold & Regan's Sensual Bachata Performance Boot Camp

Location: TBA
14:00 – 18:00
Billy's Judge
Certification Course

Location: TBA
21:00 – 01:00
Salsa Bangkok Fiesta
Pre-Party

Location: TBA
13:00 – 17:00
Boot Camp 2

Location: TBA
12:00 – 17:00
Salsa Bangkok
Asia Pacific International
Dance Championships
(APIDC)
Location: TBA
17:30 – 19:00
Tech Rehearsal
(Performers Only)
Location: TBA
20:00 – 03:00
Performance showcase
and Dance Party
Location: TBA
09:00 – 17:00
Master Dance Workshop
Location: TBA
17:30 – 19:00
Tech Rehearsal
(Performers Only)
Location: TBA
20:00 – 03:00
Performance showcase
and Dance Party
Location: TBA
09:00 – 16:45
Master Dance Workshop
Location: TBA
14:00 – 19:00
Salsa Bangkok Pool Party
Location: TBA
20:00 – 03:00
Performance showcase
and Dance Party
Location: TBA
13:00 – 17:00
Boot Camp 1

Location: TBA
14:00 – 18:00
Billy's Judge
Certification Course

Location: TBA
21:00 – 01:00
Salsa Bangkok Fiesta
Pre-Party

Location: TBA
13:00 – 17:00
Boot Camp 2

Location: TBA
12:00 – 17:00
Salsa Bangkok
Asia Pacific International
Dance Championships
(APIDC)
Location: TBA
17:30 – 19:00
Tech Rehearsal
(Performers Only)
Location: TBA
20:00 – 03:00
Performance showcase
and Dance Party
Location: TBA
09:00 – 17:00
Master Dance Workshop
Location: TBA
17:30 – 19:00
Tech Rehearsal
(Performers Only)
Location: TBA
20:00 – 03:00
Performance showcase
and Dance Party
Location: TBA
09:00 – 16:45
Master Dance Workshop
Location: TBA
14:00 – 19:00
Salsa Bangkok Pool Party
Location: TBA
20:00 – 03:00
Performance showcase
and Dance Party
Location: TBA
Now – April 30
Transferable!! The cheapest ticket period
APIDC Ticket
Fri-Sun Dance Parties
Sat-Sun Dance Workshops
Pool Party
APIDC Ticket
Fri-Sun Dance Parties
Sat-Sun Dance Workshops
Pool Party
Master Boot Camps & WSS Judging Course Tickets
Harold & Regan's Sensual Bachata

$125
$89

World Salsa Summit's Judge Course By Billy Fajardo

$250 (Limited Spaces)