Billy Fajardo
U.S.A.
Billy Fajardo has over 30 years of dance performance experience. As a young man, he was the founder and lead performer of the Dance Dimensions, the internationally acclaimed dance company who appeared on Don Kirshner?s Rock Concert from 1978-1982.
ATHOY WONPAT-BORJA
U.S.A.
Ahtoy is one of the principal dancers and instructors of salsa company, Santo Rico, she has performed in over 35 cities worldwide in Europe, Asia, the Caribbean, and the Americas.
Karen & Ricardo
Argentina - Chile
Karen Forcano from Argentina & Ricardo Vega from Chile, are currently without a doubt, the World's most wanted Salsa Cabaret Couple. They are 5 times World Salsa Champions 2012-16 on Salsa Cabaret Division and 2 times World Salsa Summit Champion 2016-17.
Angelo Rito
Italy
Angelo Rito holds a Gold Teacher Professional UIDAS Qualification in Dance and Ballroom from the Italian Federation of Art, IALS certificate from the Professional Artist Institute in Rome, and is currently enrolled in Alvin Ailey's Professional Division Certificate program.
Kaytee Namgyal
India - Italy
Kaytee is the heart and soul of Salsa India and is a perfectionist, laying great emphasis on technique and also on attitude and interpretation of the music. He calls his unique style "Karma-Salsa". Why? Because "Karma" is Kaytee's real name.
Ryoko Ohara & Wabisabi
Japan
Ryoko won the first position in the Japanese Version of Dance With Stars in 2006. She started her own Dance Company ELEGGUA in 2007 and they have performed in West Coast Salsa Congress, NY Salsa congress, and various events.
Ryu & Amalia
Japan
Specialized in Kizomba, bachata & salsa they had teach and perform in Spain, France, Portugal, Korea & Japan.
Jonathan & Rhythm
Peru - Japan
Jonathan & Rhythm are dance partners. They perform and teach in many Salsa festival around the world. Rhythm also performs solo and recently started Ladies Shine Performance team.
Reyno & Suci
INDONESIA
Founded and managed by Reyno Tommy Mulyono. Salsa Fresca Indonesia based in Bandung and well known throughout Indonesia and South East Asia. Salsa Fresca Indonesia has been performing in several events in Indonesia and Asia.
Arun Bachatero
India
A science graduate from University of Edinburgh, turned into a salsa professional, Arun Started SALSA in September 2007 as a social dancer and now is one of the Internationally recognised afro and latin dancer, Instructor, trainer, choreographer and Promoter from India.
Harry Lim & Evoka
Singapore
Harry's dance education began in the UK in 2004. He currently resides and teaches in Singapore, where he co-directs Evoka Dance Company with Jared Koh. Evoka is a Latin street dance company comprising of enthusiastic and passionate dancers.
SPRING SALSA
Vietnam
With many years of experience in Salsa practising, competing and teaching, Doan Ngoc Nam currently has a great influence on Vietnam Salsa. Being the director of Spring Salsa Company, he is very enthusiastic in working and has attained plenty of achievements locally and internationally.
Jaxen Tan
Malaysia
Jaxen was once the Malaysian Salsa Champion and together with Cecilia they went on to build the bachata scene in Malaysia. They were coined by the locals as the Malaysian Bachata King and later on they pioneered the Brazilian Zouk scene in Malaysia.
AOY AND LA RUEDA
Thailand
AOY Thattima, considered to be one of the top salsa & bachata dancers, instructors and choreographers in Thailand. She has been travelling to U.S.A. to learn with one of the top salsa teacher SAMANTHA BRAVA (Salsamotion Dance Academy) in Seattle USA in year 2004, and start performing on different occasions.
rumPUREE
Thailand
rumPUREE is the premier dance studio in Bangkok, Thailand, offering classes in world dance. The team is composed of dance professionals who specialize in different disciplines such as New York Salsa, Bachata, Bellydance, Argentine Tango, Swing, Pole Dance, Zumba, etc.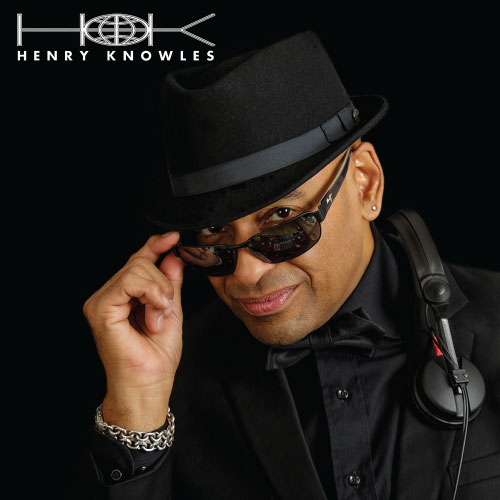 Henry Knowles
U.S.A
Henry, known as the # 1 Salsa DJ around the world, is the DJ's disc jockey, spinning that tension-building beat and filling dancers with "ánimo." With "la clave" in his heart and the music in his veins, he carries his passion for Latin culture and music in his work.
Montuno
Canada
For over 12 years DJ Montuno has been Canada's widest travelled and most popular Salsa Festival DJ. Based in Montreal, he has DJed at all the major Canadian salsa events, including the Montreal Salsa Convention.
DJ Ajad
Japan
DJ Ajad is one of the most wanted Salsa and Mambo DJ from Japan. Himself being a Salsa dancer he always meets the need of what the dancers want on the dance floor.
DJ Cola
Peru
DJ Cola AKA Jorge Chocano has been a DJ since 2000. His passion for music and DJing techniques led him to learn not only about songs and mixing, but also about sound equipment and systems to create the perfect atmosphere in clubs.
ASANKA ATAPATTU
PHOTOGRAPHER
Asanka is well known for his talented photography skills. His passion and work for photography has taken him to various destinations around the globe. He has covered many salsa festivals in India, Thailand, Singapore, and Malaysia and so on.
DANIEL TARROSA
PHOTOGRAPHER
Daniel Tarrosa is the founder and photographer of Salchata Media Bloc covering many salsa and bachata events in the USA and Asia. Born in the Philippines but migrated to USA in 1997, Daniel made an immediate impact into salsa scenes since January 2011 starting at a local club in Jacksonville, Florida.
Ahtoy's Ladies Styling
Boot Camp

10:00 – TBD
Details to follow
Boot Camp 2

14:00 – TBD
Details to follow
Salsa Bangkok Fiesta
Pre-Party

21:00 – 01:00
Details to follow
Salsa Bangkok Asia Pacific International Dance Championships
The road to success! Salsa Bangkok APIDC is an open Salsa and Bachata dance competition affiliated with World Salsa Summit, the reputable dance competition held year in Miami, U.S.A.
Dance Party
20:00 – TBD
Watch fabulous dance performances and dance the night away with international Salsa, Bachata and Kizomba DJs.
Dance Workshop
09:00 – 17:00
Learn from the world's best! Classes offered in various dance styles and levels. If you can walk, you can dance.
Dance Party
20:00 – TBD
Watch fabulous dance performances and dance the night away with international Salsa, Bachata and Kizomba DJs.
Dance Workshop
09:00 – 15:00
Learn from the world's best! Classes offered in various dance styles and levels. If you can walk, you can dance.
Salsa Bangkok Pool Party
14:00 – 19:00
One of the best parties in town. Bring your own most beautiful bathing suits and enjoy the relaxed atmosphere.
Dance Party
20:00 – TBD
Watch fabulous dance performances and dance the night away with international Salsa, Bachata and Kizomba DJs.
Thurs Welcome Party
Fri Competition Afternoon
Fri-Sun Dance Parties
Sat-Sun Dance Workshops
Karen & Ricardo's Bootcamp
Ahtoy's  Boothcamp
Pool Party
Fri-Sun Foot Massage
Thurs Welcome Party
Fri Competition Afternoon
Fri-Sun Dance Parties
Sat-Sun Dance Workshops
Karen & Ricardo's Bootcamp
Ahtoy's  Boothcamp
Pool Party
Fri-Sun Foot Massage